Volodin: the idea of ​​​​the security of Finland when deploying NATO bases near the borders with Russia is wrong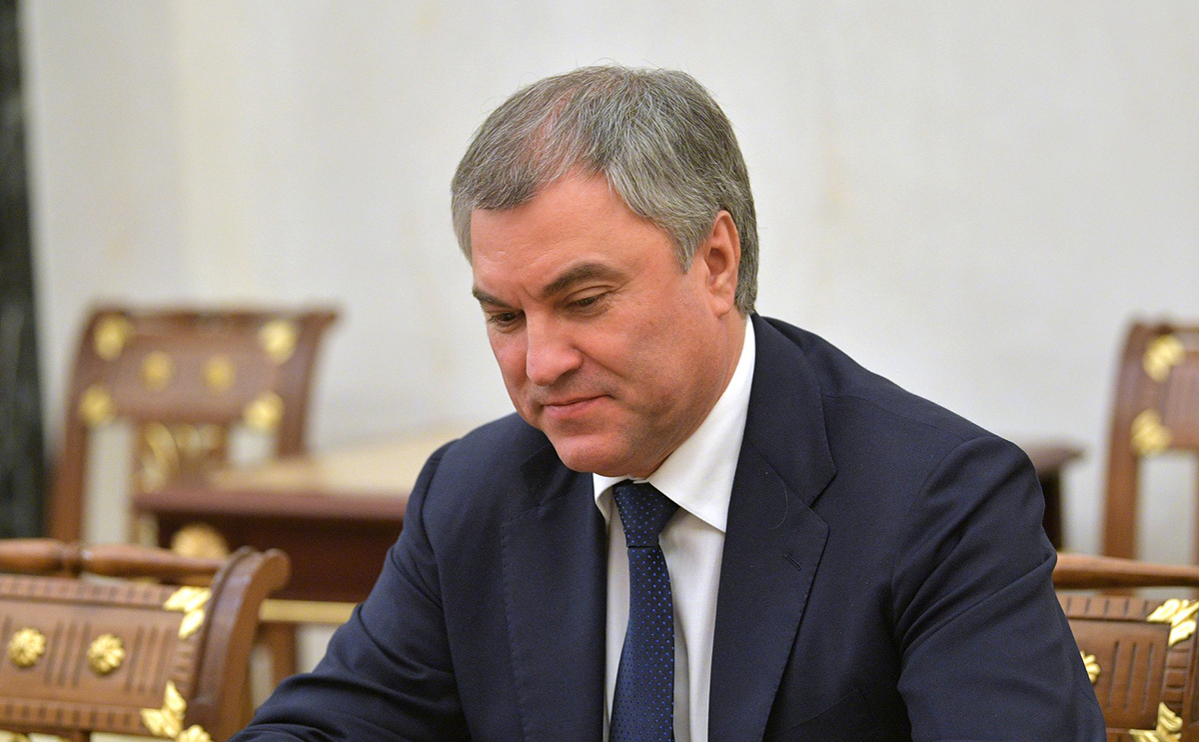 Vyacheslav Volodin
The deployment of NATO bases in Finnish cities near the borders with Russia will only endanger their residents, said State Duma Chairman Vyacheslav Volodin.
So he commented on the proposal of the mayor of the Finnish city of Lappeenranta, Kimmo Järva, to use the local airport to host a NATO base. Jarva then noted that the prospect of Finland's membership in NATO gives South Karelia hope and gives a sense of security.
Volodin considered this opinion erroneous, recalling that in the event of the outbreak of hostilities, strikes are inflicted primarily on enemy military facilities.
"Positioning NATO bases will not protect either Finland or Sweden. Vice versa. It will endanger the inhabitants of cities where the military infrastructure will be located, — he wrote in Telegram.
Finland and Sweden expressed their desire to join NATO after the start of the Russian special operation in Ukraine and submitted applications in May. To be accepted, the support of all 30 member countries is needed.
Nevertheless, Turkey opposed the membership of these countries in the alliance, accusing them of hiding members of the terrorist PKK recognized by Ankara on its territory.
Read on RBC Pro Pro Meteorological dependence: myth or reality Instructions Pro New cyber risks: how to evaluate and what to invest in first Pro Articles Import Substitute Software and Avoid Burnout: Tips to Save Your Staff How To Pro Stepping Back: Why Netflix is ​​Moving to the Cable TV Business Model Pro Articles Six Cyber ​​Security Trends in the Face of Uncertainty Pro Articles The US market is falling. It's time to "buy the bottom" or it's ahead – expert opinions Forecasts
On the sidelines of the NATO summit in Madrid on June 28 & 30, the three states managed to reach a compromise, and Turkey lifted its veto, and Finland and Sweden officially received the status of countries invited to NATO. Now their entry must be approved by the parliaments of the participating countries.
NATO Secretary General Jens Stoltenberg noted that the upcoming entry of Finland and Sweden would serve as a signal to Russian President Vladimir Putin that the doors of the alliance remain open and now he will "get more NATO at the Russian borders", although he sought the opposite.
p>
Putin, in turn, assured that the accession of Stockholm and Helsinki to the bloc does not cause concern in Moscow. "Only they should clearly and clearly imagine that before there were no threats to them, and now, if military contingents and infrastructure are deployed there, we will have to respond in a mirror manner and create the same threats," — he warned.
Russian Deputy Foreign Minister Alexander Grushko called the accession of Finland and Sweden "the saddest episode in the evolution of European security." He stressed that the expansion of the alliance would lead to a deterioration in regional security and turn the Baltic Sea region into a zone of military rivalry.
He added that he did not understand the motives that prompted Helsinki and Stockholm to join the alliance, and that they, according to in fact, "turn into a NATO periphery."
Authors Tags Subscribe to Telegram