The head of the State Department accused Moscow of testing anti-satellite weapons. According to the US, Russia launched a rocket at one of its satellites. Presumably, the target of the attack was the Soviet satellite Kosmos-1408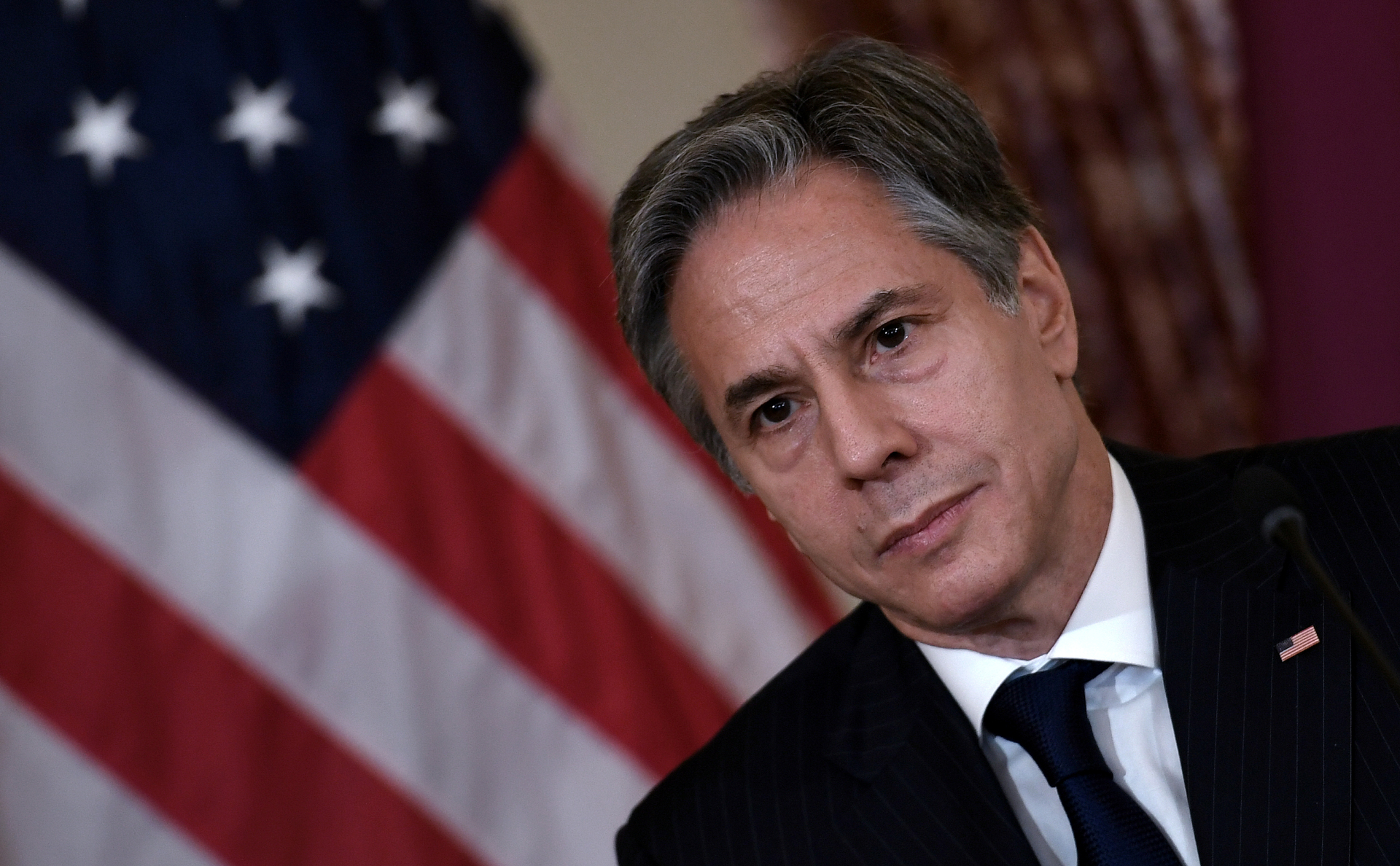 Anthony Blinken
The United States, together with its allies, will respond to Russia for anti-satellite missile tests, which endangered everyone who tries to explore or develop space for peaceful purposes. This was stated by the head of the State Department Anthony Blinken.
On November 15, the secretary said, Russia "recklessly conducted destructive tests of a direct launch anti-satellite missile against one of its satellites." As a result of these actions, he noted, more than 1,500 fragments appeared in outer space, which " can be tracked. ''
According to Blinken, there are likely to be 'hundreds of thousands of smaller orbiting debris' as well. He stressed that this space debris " will now threaten satellites and other spacecraft vital to the security, economy and scientific interests of all countries for decades. ''
will increase the risk for astronauts and cosmonauts aboard the International Space Station (ISS) and for other activities associated with manned space travel '', & mdash; Blinken noted, adding that these tests had irresponsibly jeopardized the work of peaceful space explorers.
In the evening, CNN, citing two American officials, reported that Russia had conducted large-scale tests of anti-satellite weapons over the weekend. According to one of the interlocutors, this could create a " potentially dangerous field of debris '' in space. He also stated that Russia launched a ground-based missile at a target in orbit.
According to LeoLabs, a private space tracking company, " multiple objects '' were recorded near the alleged location of the Kosmos-1408 satellite. NASA noted that this Soviet signal reconnaissance satellite was launched in 1982 and RBK sent a request to the press service of the Russian Ministry of Defense.
US Space Command has confirmed that a rare and potentially hazardous 'debris event' has occurred, but did not provide details or mention Russia. " We are working with inter-agency organizations, including the Department of State and NASA, on this data and will provide updates in the near future, '' & mdash; reported in the command. They noted that now experts are trying to establish the identity and properties of these debris so that all space powers have the information necessary to maneuver satellites in a possible collision.
On the morning of November 15, the ISS successfully missed space debris twice. The station and the crew did not suffer: cosmonauts and astronauts took refuge in the Soyuz MS-19 spacecraft for safety reasons. and Crew Dragon. NASA said the risk of collision with space debris was " very small. '' " The orbit of the object, due to which the crew was forced today, according to standard procedures, to transfer to spaceships, has moved away from the ISS orbit, the station is in the green zone, '' & mdash; spoke at Roscosmos.
Subscribe to YouTube RBK Live broadcasts, videos and recordings of programs on our YouTube channel