Work next to feat
The All-Russian Press Festival "Media-As 2021" was held on November 18 at the National Center for Defense Management. Among the winners of the prestigious award were correspondents of the Moskovsky Komsomolets newspaper.
Photo: Natalia Gubernatorova
Competition among the best journalists was organized by order of Defense Minister Sergei Shoigu. And for the seventh year now, it has been gathering representatives of this profession from all over Russia, whose activities are closely related to the Armed Forces.
Media-As was held in nine nominations. Among them are such as " Best Shots '' – Best News Report, The Power of Words – for the best material in print media, " Lightning '' – for the best work in news agencies, " At the forefront of the attack '' – for the best material in the regional media. The winners were awarded personally by Sergei Shoigu and his deputies.
" Your work, it is, I wanted to say, is almost a feat, in many respects next to a feat, and sometimes indeed a feat. We became open for you, we trusted you, and you justified this trust, so thank you for your work. I hope that we will continue to do the same, step by step, although judging by the seven-year anniversary, we have seven-league steps that we are taking. Our army has a face and strength. There are people who, not only on these screens, but also in other places, carry out their tasks. We saw only part of the work that our guys are doing, and you are by their side. You don't help, but you do the work with them, "the minister said in his address to the participants and guests of the festival.
Award from the hands of the minister in the category " Best Personnel '' for the documentary Syria. The path to peace '' received Olga Belova, host of the final program "The main thing with Olga Belova." ; ">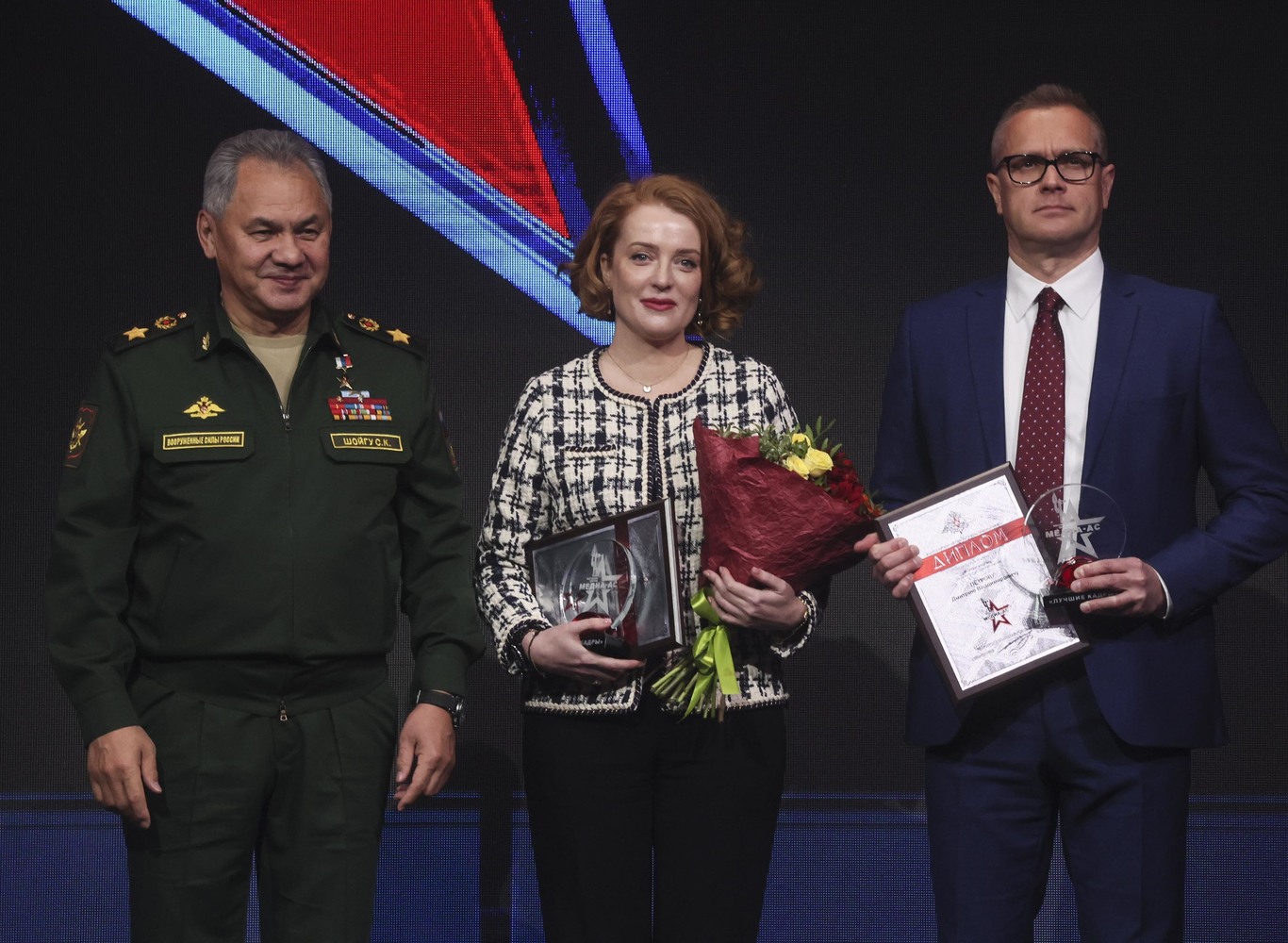 See the related photo gallery
First Deputy Defense Minister Ruslan Tsalikov and editor-in-chief of the newspaper Moskovsky Komsomolets Pavel Gusev was presented with a diploma and a commemorative statuette to the head of the united editorial board of RBC Petr Kanaev, who became a laureate in the Lightning nomination.
Observer of Moskovsky Komsomolets; Mikhail Rostovsky with a colleague from Rossiyskaya Gazeta columnist Igor Elkov received well-deserved awards in the Power of Word nomination.
For his debut in the field of military journalism in the Breakthrough nomination were marked by the observer of the news agency " Regnum '' Nikita Tretyakov and the correspondent of the newspaper Moskovsky Komsomolets Elina Moshkova. & nbsp;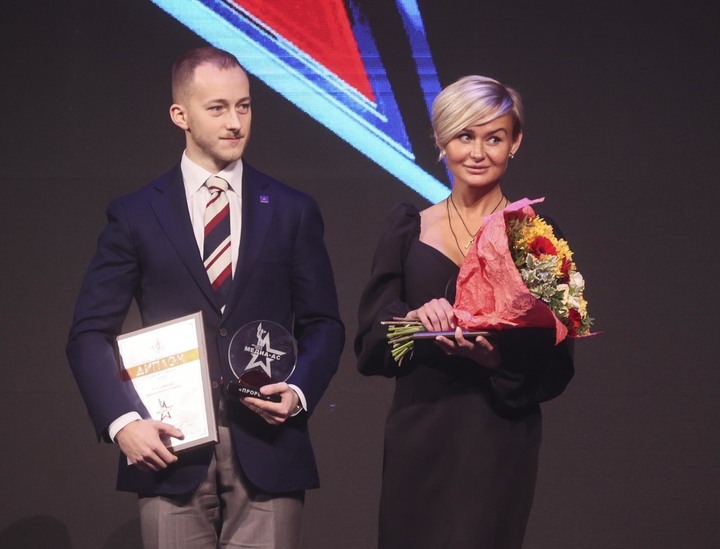 Photo: Natalia Gubernatorova
" Dear colleagues, you have an award for the best debut. This is & nbsp; like the first month in military service, – the first deputy of ITAR-TASS Mikhail Gusman congratulated the laureates. – You still have ahead of you. " text-align: center; ">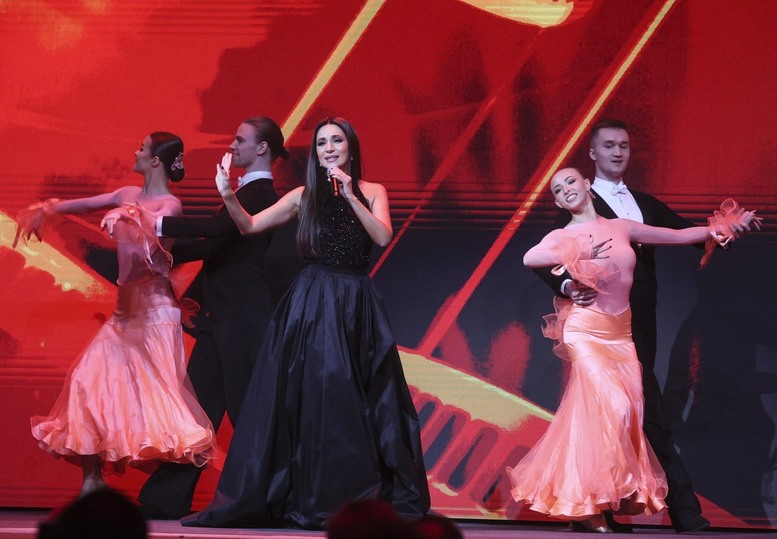 Photo: Natalia Gubernatorova