The Attorney General's Office of New York called the children of ex-US President Trump to testify The reason was the investigation into the business empire of Donald Trump during his presidency. The investigation is interested in possible manipulations with the value of Trump's assets. The ex-president's children worked for the Trump Organization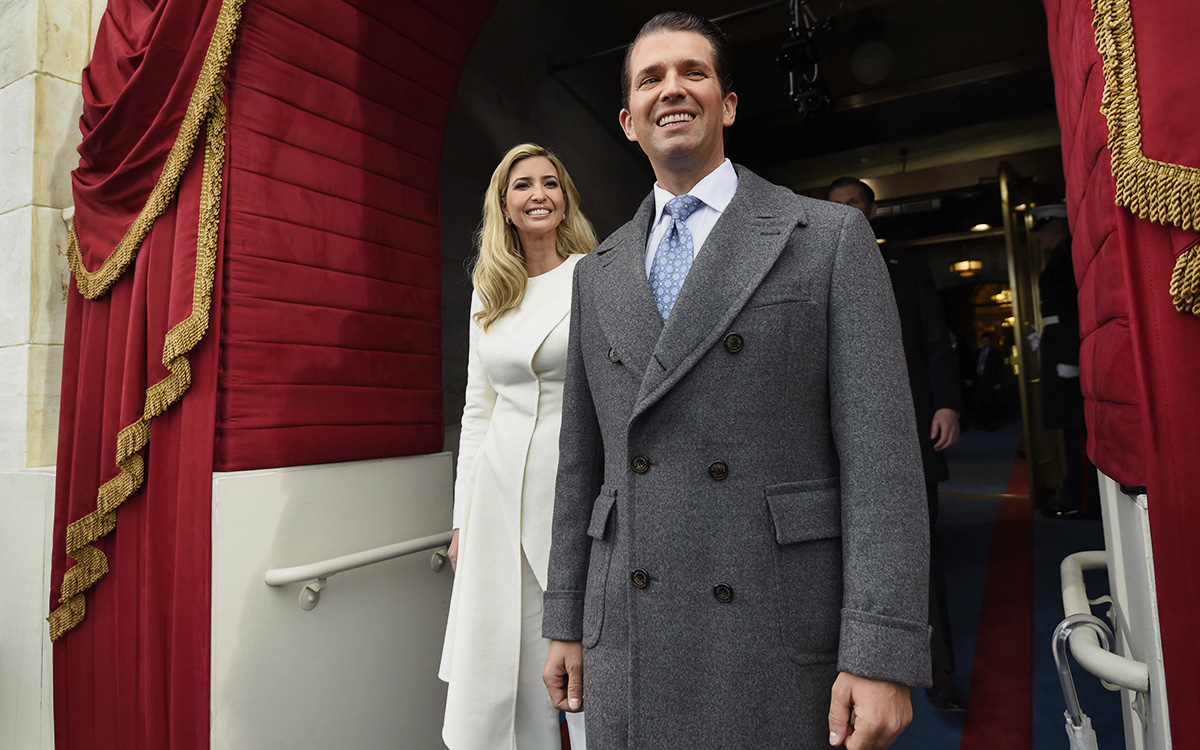 Ivanka Trump and Donald Trump Jr.
The New York State Attorney General's Office, as part of a civil investigation into the business practices of former US President Donald Trump, decided to interrogate two of his adult children, reports The New York Times.
This is the son of ex-President Donald Trump Jr. and his daughter Ivanka Trump.
The state attorney general, a member of the Democratic Party, Laetitia James, is conducting a civil investigation into this case. She wants to find out the details of how Trump's business empire worked during his presidency.
The publication notes that Trump's three eldest children are & mdash; Donald, Ivanka and Eric & mdash; were involved in my father's business and the Trump Organization, where they were all recruited immediately after graduation.
When Trump became president in 2017, he turned over the business to his sons Donald and Eric, as well as longtime Trump Organization CFO Allen Weisselberg. During the investigation, James wants to find out whether Trump has not fraudulently inflated the value of his assets to secure bank loans and did not underestimate them in other cases in order to reduce taxes.
If James finds evidence of a violation, she can sue. Since her investigation is civil, she cannot bring criminal charges, the publication specifies.
An investigation is already underway against the Trump Organization: the New York Attorney General's Office suspects a company that controls real estate and assets Trump for fraudulent and misleading information to obtain tax breaks and secure loans. This investigation is criminal in nature and is being conducted in conjunction with the Manhattan attorney. This investigation began in 2019, when Trump was still president of the United States.
Trump said that the investigation against the company was launched for political reasons, and that it was lobbied by the Democratic Party. Trump stepped down as CEO of the Trump Organization in 2017 when he became president of the United States.
Follow RBC's Twitter Get the news faster than anyone